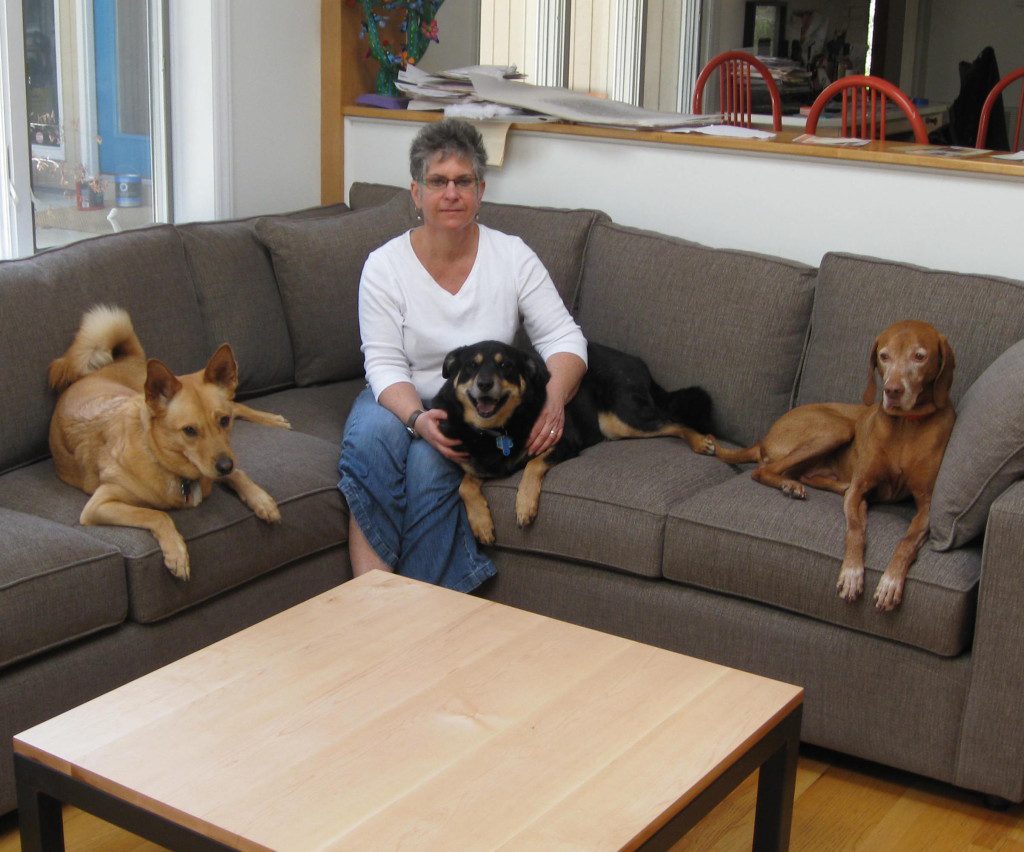 http://studiorethink.com/demo/Merrill-Interview
I work as an artist creating work in printmaking, book art and digital media.  I have taught at Duke University for the past thirty years, in the Department of Art, Art History and Visual Studies, where I am  a Professor of the Practice of Visual Art.   I received my BFA degree from the Rhode Island School of Design (1978) and  MA and MFA degrees from the University of Wisconsin-Madison (1981).  My work in printmaking includes images in relief and silkscreen with my imagery melding abstracted, readable letterforms and symbols extracted from Western, Middle Eastern, Far Eastern, Mesoamerican, ancient writing systems, contemporary graffiti, calligraphy, charts and maps.  My  working process involves excising segments of my printed images, dissecting, layering, repositioning and reassembling them into symbols and icons that have become the trademark of my work. I am continually modifying my imagery: reconstructing, rebuilding, and altering my prints, reconnecting and reinterpreting her complex forms into novel permutations that are visually, technically, and conceptually connected and related.  I am  also continually experimenting in how I can adapt my printmaking practice to different technological programs, facets and  procedures, including laser fabrication used in woodcut, book art and installation.
My work has been exhibited in one-woman, international print biennale and triennials, invitational, group and juried shows, with my prints found in many museum and corporate collections.  Some of these include:  the Achenbach Foundation for Graphic Arts, the Brooklyn Museum of Art, the Boston Public Library, The Fogg Museum, UCLA's Grunwald Center for the Graphic Arts, the Huntsville Museum of Art, the Mint Museum, the Museum of Fine Arts, Boston, the Museum of Fine Arts, Houston, Museum of Art, California State University Long Beach, Museum of Art, Texas Tech University, National Museum of American Art, Santa Barbara Museum of Art, the Smithsonian Institution and the Springfield Museum of Art.
My print studio is adjacent to my home in Durham, North Carolina, which looks out onto the Eno State Park.  My dogs, Molly (the blond lab mix) Zazi (the elderly Vizsla) and Moose (the happy dog in the center who is no longer with us) are the best studio assistants one could wish for, although they do a lot of sleeping on the job!